May 22, 2013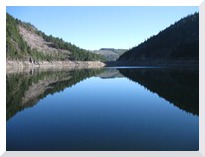 Between May and October, water conservation is necessary to meet current water supply demands for drinking, fire protection and irrigation. The City implements water conservation measures in the form of three stages or levels.
In 2011, a change was made to use conservation levels which mirror those of the Regional District of Nanaimo. There is a significant difference for Parksville residents – when Level 2 is implemented between May and August, residents are still able to water every other day but for a reduced time. It has been proven that people will water less in a week if they can water more frequently.
Water Conservation Level 1 in effect UNTIL May 1.
Water Conservation Level 2 in effect AFTER May 1.

Copyright ©
City of Parksville
All Rights Reserved | Site by
Trinex Internet Solutions
Legal Disclaimer/Privacy Statement